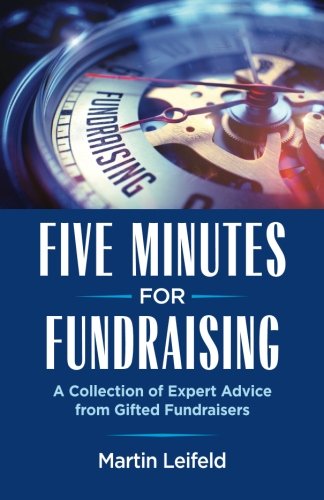 Interview with Martin Leifeld, Martin Leifeld is an author, consultant, coach and public speaker.  
During his 24 years of professional fundraising, Martin and his teams raised a staggering $500 million dollars. In 2018 Martin was named Outstanding Fundraising Executive by the Association of Fundraising Professional St. Louis Regional Chapter. 
We discuss how to deal with the discomfort of fundraising that especially shows up in times of uncertainty. Martin talks through some of the main themes from his book, "Five Minutes for Fundraising" 
Overcome anxieties and your fear of failing

Learn easy and effective ways to ask for money

Generate significant new funds for your non-profit

Bridge the gap between your fear of asking and people's natural desire to give